Evidence-Based Pathways for Family Engagement & Case Management in Community (1 Day - May 10)
Team attendance is encouraged. Bring your team and take advantage of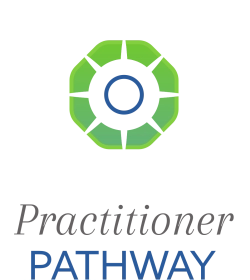 group rates
Program Outline
Learn to leverage the strength of family - Frontline staff skills for engaging families and in community.
Imagine you have an entire team to assist you as you provide quality interventions to the individuals and families you serve. Also, consider what it would be like if you could decrease the level of resistance, you experience as you provide quality intervention. That is what Family Group Decision-Making, Teaming and Conferencing bring to children and family services delivery.
The methods are key frameworks utilized to deliver durable family engagement services. They are evidence-based and strength-centered in how they build up families such that they themselves are positioned to find immediate solutions to needs, and provide long-term solutions for issues related to their safety, permanence and well-being. The approaches are evidence-based and strength-centered.
The research shows that use of evidence based family engagement approaches provide enhanced collaboration, additional supports and assessment information thus, improved outcomes.
This strength centered approach has been used to effectively provide planning in all areas of social service interventions: Drug and Alcohol, Adult and Juvenile Probation, Child Welfare, Adult and Child Behavioral Health and Disabilities and Aging. It is used in all these disciplines because it works!
Integrating evidence-based and strength-centered policies, programs and practices must be a primary goal in all service delivery to maximize resources and their benefits for consumers. Challenging traditional practice methodologies, this workshop introduces participants to Family Group, Conferencing and Teaming as the preferred method for engaging and empowering families to plan how to resolve their concerns as well as those of the agency. The approaches provide the contextual framework for a service delivery approach that emphasizes family engagement and empowerment through the belief that families should be given the opportunity and responsibility to develop their own plans – based on the fundamental belief that no one knows a family's situation and available resources better than families themselves. The approaches for engagement are evidence-based and strength-centered and account for children, their families, unique populations, foster care settings.
Learning Objectives
Participants will be in a position to gain an understanding of the workings of Family Group, Conferencing and Family Teaming and the stages of the process. Additionally, it will prepare them to begin planning for and working toward more successful implementation of the models. The content also delves into higher-level information associated with an FGDM meeting – primarily from the focus of the referral source. Learn skills that will assist you in reducing resistance from the individual's, families and communities that you serve.
Participants will be able to:
Describe the Family Group, Conferencing, Teaming and Decision Making process;

Understand how the process empowers individuals, families and communities to work towards positive change;

Identify concepts, values and beliefs that are involved to drive the process;

Understand how they apply in the case management and care coordination process;

Understand the roles and activities of all the individuals involved in the process;

Review the core steps necessary to implement or integrate these approaches at their agency
WHAT PEOPLE HAVE SAID ABOUT THIS PROGRAM
"When I was first asked to attend this training, I thought to myself, 'Not another training! Now am glad I came. It's the best training I have attended in a good while!"
"Because of our Family Team Conference my children were able to stay with family and I got the support I needed so someday I can take care of my kids again"
"We had a Family Group Decision Making Conference and Children's Services were no longer involved in our life - we were able to make a plan to keep the kids at home"
"Family Conferencing is just that, the family makes decisions because we know each other best"
"The old way that we used to do business where we really intruded on people's lives - laid out what we felt were the issues and demanded change - you don't end up getting change by doing that. So I think this whole concept recognized that all families have some positives and some strengths and gives us an opportunity all around the table to recognize that - it's really strength based." Service Region Associate
"The community partnership approach with family team meetings works because the families are a part of the meeting. It's their meeting. They feel that they're making decisions and have control over their families. It empowers families." Worker, Division of Family Services
"I came into this Family Group Decision Making workshop uninterested in the material. I did not believe in its efficacy for the population I cater to in juvenile justice. I walked away following the training converted. Indeed before I left the workshop, I amicably resolved a critical matter that was close to home - me". It happened in record time. Mind blowing!" Juvenile justice worker
"I see the course as very powerful in prevention strategies. Proactive use of FGDM in working with the youth and adults can only strengthen "family" relationships and prevent the eventual need for more serious intervention", Foster Care Intervention Team Leader
"We work with a population that is often challenging to serve. With the FGDM method, I can absolutely see a way through to help clients and their families resolve issues they face - without necessarily compromising the rule of law." Probation officer
​"The workshop leader was a very informative and energetic instructor. She had a unique way of exploring family engagement topics and encouraging participants to embrace the material. By far one of the best trainer's I have encountered."​
"I can see how we can use FGDM components to help drive staff roles as collaborative partners with our clients and their "families". It will also help hand responsibility over to the families for solving their own problems." Foster Care Intervention Team Leader
"The use of Family Engagement approaches as "Last or Second-chance" interventions can be practices as an effective "warning" resource to help families avoid further more serious action", Child Welfare Staffer
"I liked that the information was tactical, action-oriented, and given from the perspective of organizational development. I liked that we were provided with specific tools (questionnaires and assessments) to utilize with our agencies. I am in strong agreement that we need to focus on internal processes and on staff outcomes as part of an evidence-based approach and I think it's great that the workshop highlighted this throughout "
* Program content and Faculty subject to change without notice
WHO SHOULD ATTEND
The target audience is service professionals and agencies who provide family focused services. It is particularly relevant to professionals responsible for children, youth, adult and family engagement services including;
Children and Family Services

Mental and Behavioral Health

Case Management and Care Coordination

Foster Care

Juvenile Justice, Probation & Parole

Providers in Alcohol and Drugs Treatment Programs

Residential Facilities

Prevention, especially Secondary and Tertiary
KEY REASONS YOU AND YOUR COLLEAGUES SHOULD ATTEND
Join others and learn to quickly get your program initiatives on a solid foundation

Learn in a focused setting without the distractions of being sold to

Network with colleagues to share invaluable ideas and experiences from different parts

Meet other professionals and learn how they overcame implementation challenges they faced

Leave at the end of the program with action steps to begin addressing challenges you face

Learn first hand the best and latest resources for addressing needs and how to apply them

Learn from experts and outstanding practitioners "what works" and what not to do

Through discussion groups and trouble shooting exercises you will learn to embrace opportunities ahead
June E. Fisher, MSW, LSW, Certified Federal and Child and Family Service Review Evaluator

June E. Fisher, MSW, LSW has over 20 years of experience providing training and education services to professionals, children, youth, families and their communities. Ms. Fisher provides dynamic interactive live and web-based workshops for families, agencies and communities. Her knowledge and skills include working with human and social services teams and systems in the areas of intellectual disabilities, child welfare, trauma, mental health, and drug and alcohol....
REGISTRATION & FEES
The registration fee covers;
All training sessions

Comprehensive Program Manual

Earn CE training hours allocated for this particular program

10% member discount to Joyfields Institute sponsored programs
* Get and save additional 10% now.
Complete and fax/email your registration form if you prefer >>
Event Details
| | |
| --- | --- |
| Event Date | 05/10/2023 |
| Event End Date | 05/10/2023 |
| Cut off date | 05/10/2023 |
| Individual Price | $195.00 |
| Speaker | June E. Fisher, MSW, LSW, Certified Federal and Child and Family Service Review Evaluator |
| Number Hours | 7 |
Group Rate
| Number of Registrants | Rate/Person ($) |
| --- | --- |
| 4 | 146.00 |